Download link:
http://flyawaysimulation.com/downloads/files/11328/afcad-file-for-daak/get/
Boufarik, Algeria. It will accept the FS2004 MAIW "Algerian Transports" traffic package. The read-me file will give all explanations. By Jacques Vallcaneras.
View of Boufarik scenery, Algeria.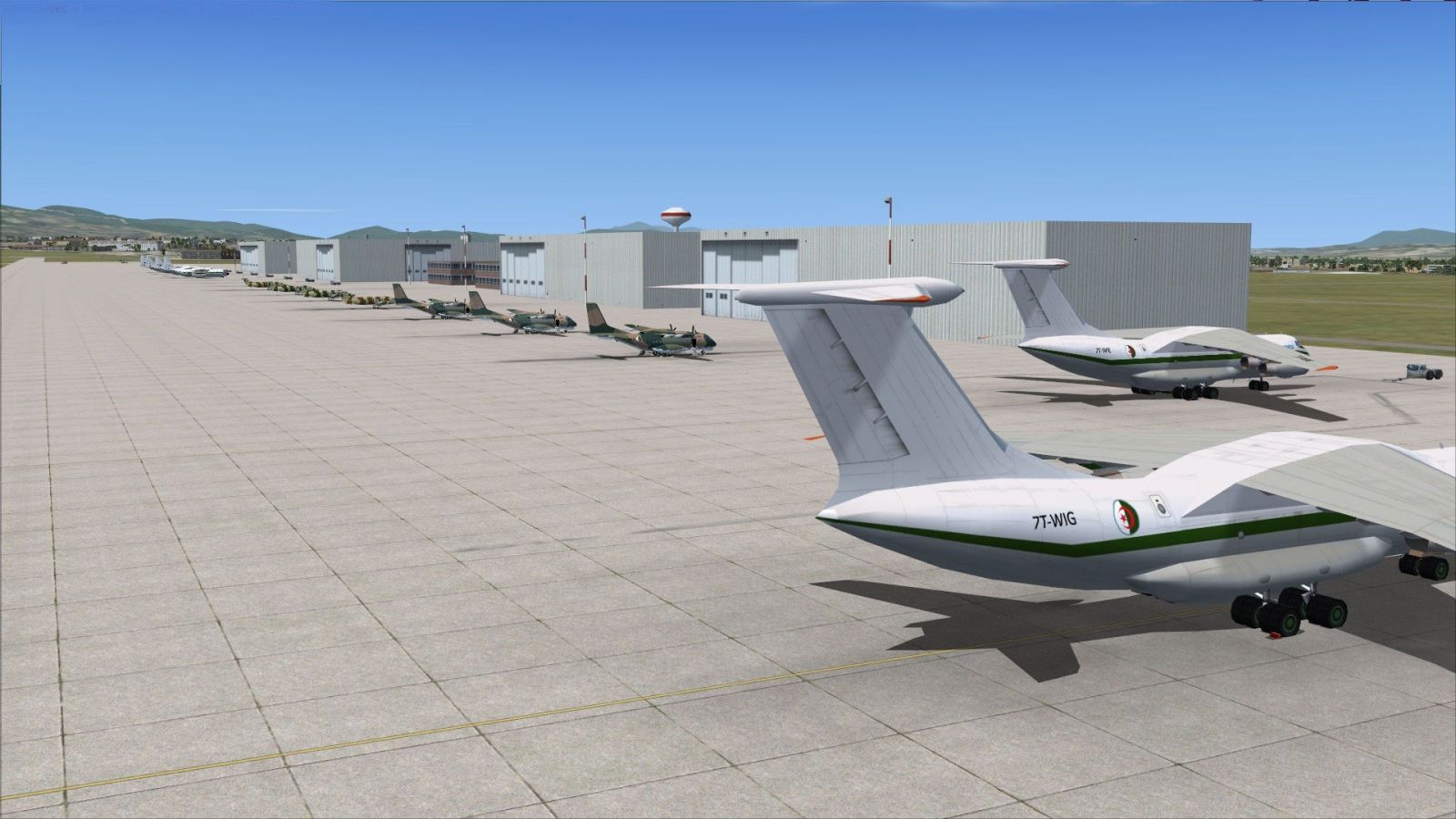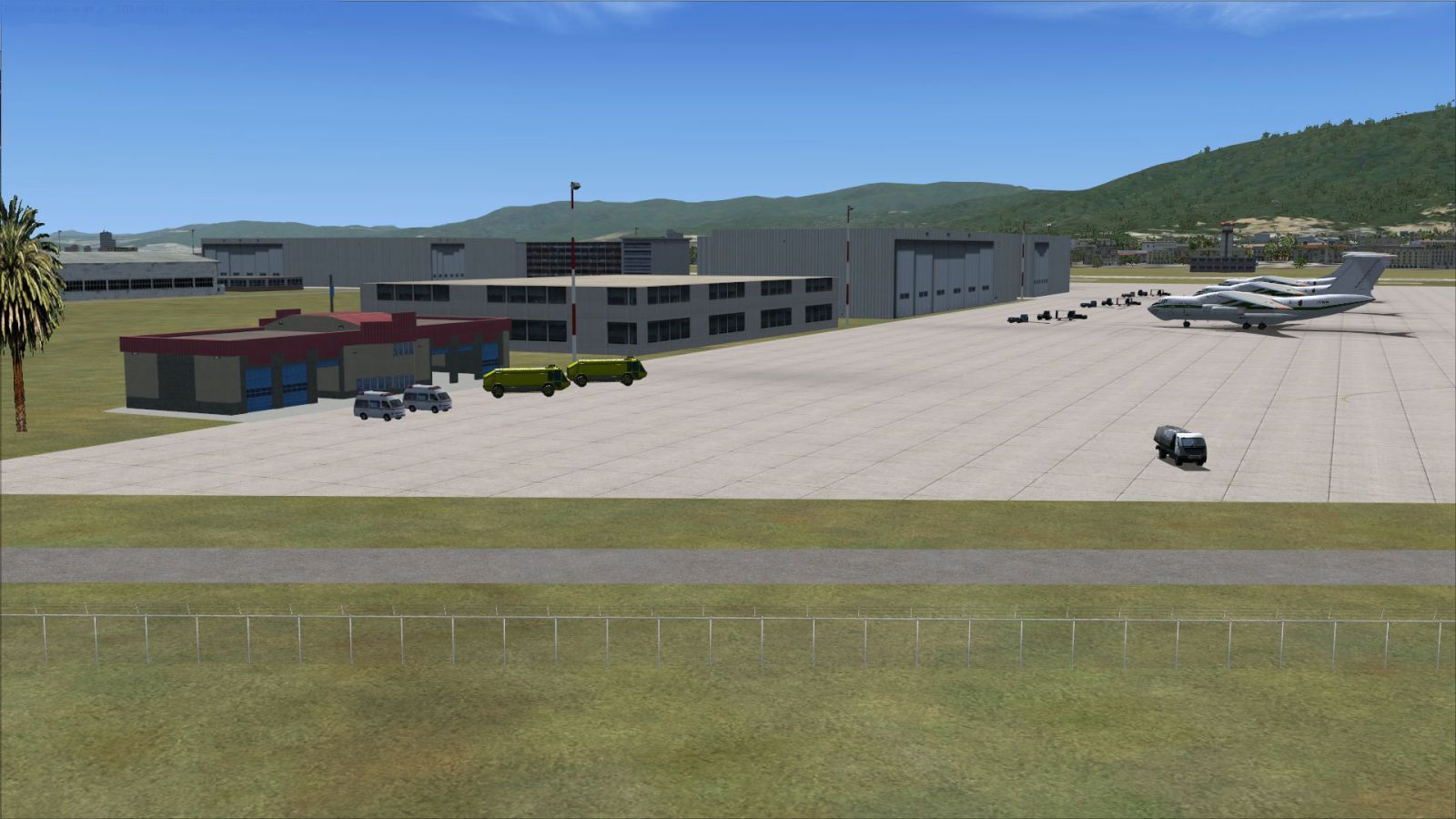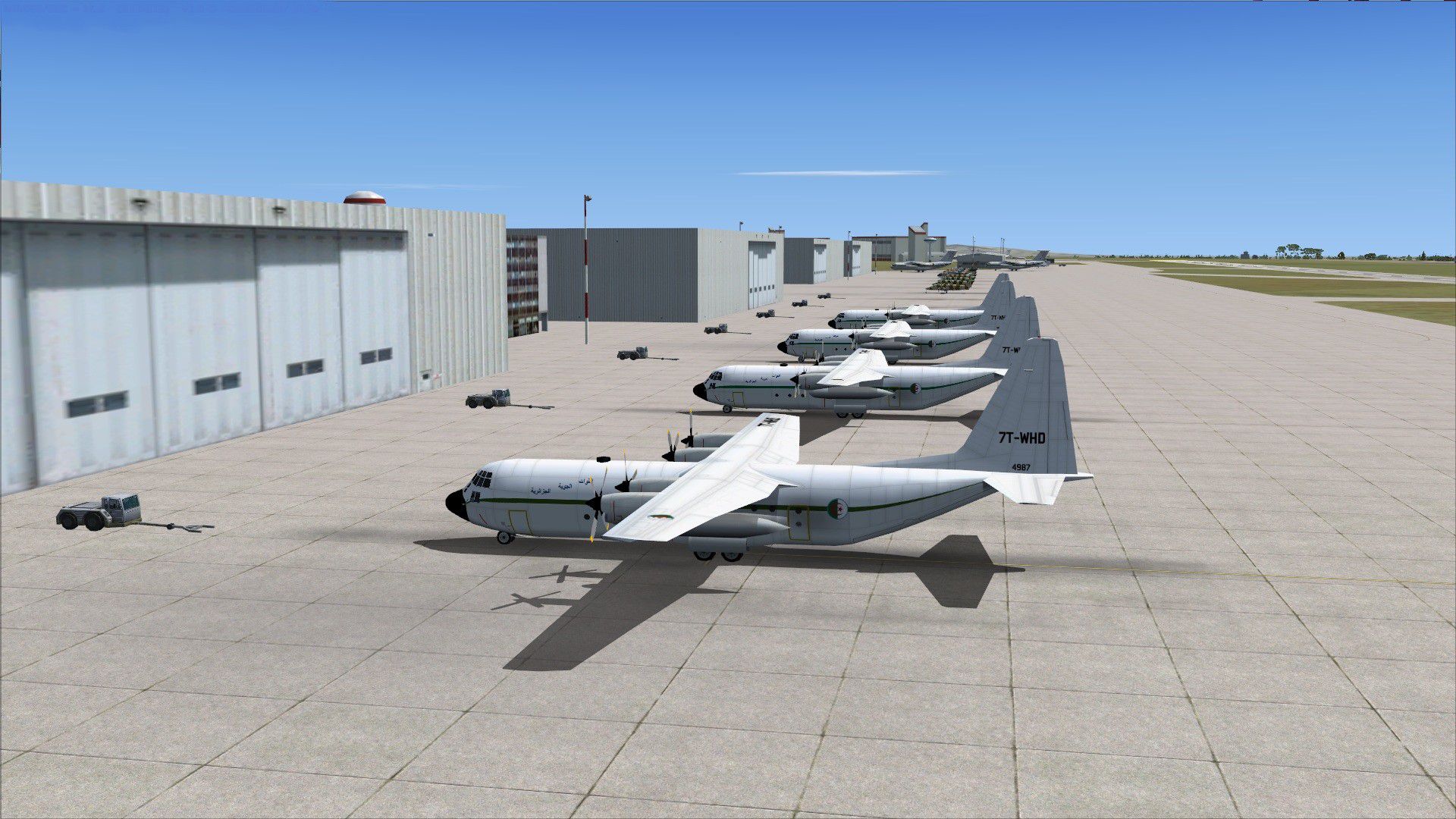 This airport update was designed with the latest version of ADE (Airport Design Editor) and made only for FSX default airport. Added many and enough assigned parkings, fuel trucks and airport vehicles. This scenery built entirely from FSX stock will support the planes and traffic files from MAIW done for FS9. All objects are generic, so do not expect to get the real installation. Let's say rather, just a global feeling.
Of course, the package MAIW "Algerian Transports" must be installed, except the scenery, which will not work in FSX.
If you have already installed the package in FS9, just copy and paste the aircrafts and the Traffic.bgl files to FSX.
It seems that, out of the 4 types of airplanes in this package, the only correction needed will concern the Beech 1900 propeller disk.
Installation:
1.Unzip to a temporary folder.
2.Copy both .BGL (DAAK_ADEX_JV.bgl - DAAK_ADEX_JV_CVX.bgl) into FSX \ Addon scenery \ Scenery.
3.Copy what is in Global Scenery into : FSX \ Scenery \ Global \ Scenery.
4.Copy what is in Global Texture into : FSX \ Scenery \ Global \ Texture.
5.Copy what is in Effects into : FSX \ Effects.
6.Copy what is in Effect (Sub-folder) Texture into : FSX \ Effects \ Texture.
7.Copy the 3 situation files into My Documents \ Flight Simulator X Files - ( Not really necessary but help going there at once and fool around with the small ULM ).
Some screenshots are also present in order to have an idea of what you'll get a few minutes later, lucky men!
This is all you have to do. Nothing to declare, but don't forget to erase the temporary folder.
Note: On my PC, I did not convert the flightPlans and they work nicely like they are in FS9. May be Sunday is not where it should be, but so what ? I think it's not so important, soldiers are soldiers 24 hours a day. Now, if I do convert that Traffic...file, I'll get just an empty airport tarmac. As civilian traffic, I'm using mostly a bunch of WOAI packages and I killed the default TrafficAircraft.bgl by renaming it in .ori. Well, well !
Done by Jacques VALLCANERAS, alias Mistral. This scenery is free and may be enhanced by anyone. Just let me know!
Military AI Works Algerian Transports Package V2
Download Link:
http://www.owlsnest.eu/maiw/MAIW%20Algerian%20Transports%20V2_Miljan%20Korac.htm